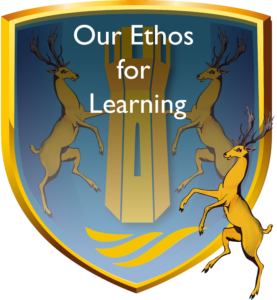 At Morriston Comprehensive School we have high expectations of and for all our learners and our ethos for learning seeks to promote a positive culture and climate for learning. In our daily practice we aim to recognise, promote and encourage positive attitudes to learning, helping children and young people to develop learning habits that will stay with them, long after they leave our school. We expect our pupils to always be Ready, Respectful and Safe and Class Charts helps us to celebrate, record and report on those key behaviours and attributes that will help our pupils to become:
ambitious, capable learners, ready to learn throughout their lives
enterprising, creative contributors, ready to play a full part in life and work
ethical, informed citizens of Wales and the world
healthy, confident individuals, ready to lead fulfilling lives as valued members of society
In so doing, our school becomes a thriving community which Inspires a love of learning, Engages equitably and Achieves excellence!