DEPARTMENT LEADER: Mr G. BOWEN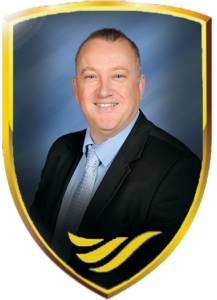 English is a vital subject for all young learners to enable them to interact and engage successfully in life. The high achieving English Department at Morriston offers a variety of challenging experiences in reading, writing, speaking and listening so that our students are able to understand and analyse the many ways in which we communicate as we aim to help them reach their full potential. Key Stage 3 is the cornerstone of study where the foundations are built for success. At Key Stage 4, most students will follow two GCSE courses: one in English Language and the other in English Literature. We also offer Entry Level English qualification to some learners. In our sixth form, we offer English Literature. Media Studies is also offered as a specialist subject at Key Stage Five. We are committed to inspiring a passion for the subject in all our students, providing them with engaging, and challenging experiences.
---
Key Stage 3
At Key Stage 3 English, our aim is to promote high standards of language and literacy by equipping pupils with a strong command of the spoken and written word, and to develop their love of literature. Pupils of English at MCS will be given an opportunity to develop their skills progressively, whilst experiencing active learning through:
Taking part in debates, presentations and group discussions
Reading for enjoyment, engagement and empathy
Writing and presenting in different media, for different audiences and purposes
Expressing meaning, feelings and viewpoints
Developing knowledge of how language works, along with accurate use of spelling, punctuation and grammar
---
Key Stage 4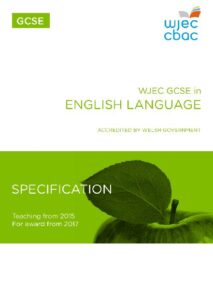 Pupils study the WJEC GCSE English Language and WJEC GCSE English Literature specifications at Key Stage four. The questions and tasks on the exam papers are designed to enable candidates to demonstrate what they know, understand and can do.
The un-tiered English Language qualification is made up of two equally weighted externally assessed units, and one internally assessed unit. The two externally assessed units test reading and writing skills, whilst the internally assessed unit tests oracy skills.
The GCSE specification in English Literature qualification is made up of two externally assessed units, and one internally assessed unit.
---
Key Stage 5
A minimum B Grade is needed in both GCSE English and English Literature in order to study English Literature at A Level.
English and English Literature will teach you to understand what you read, to think for yourself, to analyse and put forward arguments, and to communicate effectively with other people.  These skills are essential in almost any career, but are particularly relevant in law, journalism, teaching, and the Civil Service.
We to help you enjoy, appreciate and write fluently about a wide variety of literature.
At AS Level you study two poetry anthologies, a novel and a play that are assessed in two separate exams.
At A Level you study a play by Shakespeare, Chaucer and must complete a 3,500 word Non-examination essay comparing an aspect of two texts.
---
Extra-Curricular
The department organises theatre and cinema visits to see adaptations of texts studied at GCSE and A Level. Ms Jenkins has organised a successful trip to the Hay Festival, which we hope to continue once the situation regarding Covid-19 restrictions allows us to do so. Before the coronavirus pandemic, a poetry club and a debating club also ran.
---
Meet the team
Department Leader – Mr Gerwyn Bowen
Second in Department / Literacy Coordinator / Teacher in charge of Media Studies – Miss Elizabeth Butt
Teacher of English / Key Stage Three Coordinator – Miss Noemi Sierra
Teacher of English / Pastoral Leader – Mrs Joanne Isaac
Teacher of English, Media Studies and Religious Education / Senior PGCE Mentor /– Mrs Elizabeth Jones
Teacher of English / Welsh Baccalaureate – Ms Cathy Jenkins
Teacher of English and Media Studies – Ms Sian Blackshaw
Teacher of English – Ms Sharon Jones
Teacher of English – Miss Tyler Zupic