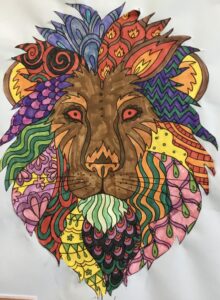 At Morriston Comprehensive School we have a 'Hafan' room, based in the Additional Learning Needs department(E2.4), whereby pupils, Year 7-11, can feel calm, listened to, and safe. The Hafan Intervention provides targeted group, and 1-1 sessions, to pupils on the Autistic Spectrum, those with identified social communication difficulties and for those on the Neuro- Developmental Pathway awaiting diagnosis.
We cover topics such as; recognizing emotions, voicing feelings effectively, emotional regulation, friendship, coping strategies, and positivity. These sessions are child-focused and are altered in regards to need. These sessions aim to improve social skills, their ability to communicate their feelings effectively, resilience and attitude to learning, and provide support for those struggling to cope with various factors of the school day e.g., routine changes, exam stress etc. The Hafan intervention also allows for pupils to have check-in opportunities, where they can express their emotions and any issues they may have, and want to be resolved. The Hafan Intervention helps children to regulate their emotions, and the pupils can utilise a range of sensory toys/skills games and mindfulness colouring in the Hafan room.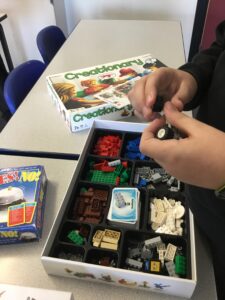 I am Miss Docherty, and I am the Autism Spectrum Disorder Teaching Assistant, and Social Communication Needs Champion at Morriston Comprehensive School. I have decided to begin running a breaktime Hafan Club (from 11-11:30 in E2.9), with support from the school's Additional Learning Needs Co-ordinator, and Assistant Headteacher, Miss Katie Miller. Breaktime can be a time where some pupils may feel their most lonely, or overwhelmed, and so to provide a safe space, where pupils can emotionally regulate, relax, make new friends, and have fun, can be highly beneficial. At the club, the pupils will have access to a range of games, sensory toys, and books, and have the opportunity to get creative, by colouring, drawing, and painting.
All Hafan members, from all year groups are welcome!