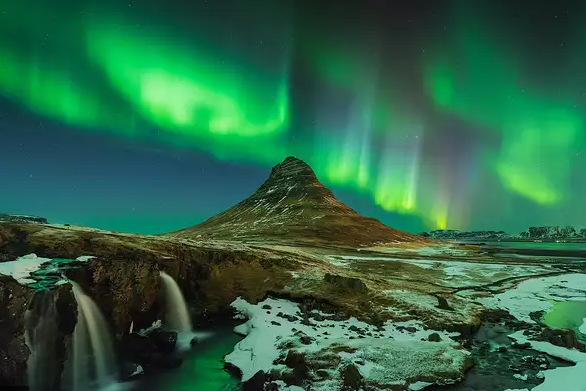 Demonstration Event – Trip
Iceland is a Nordic island country in the North Atlantic Ocean and the most sparsely populated country in Europe. Iceland's capital and largest city is Reykjavík, which (along with its surrounding areas) is home to over 65% of the population. Iceland is the only part of the Mid-Atlantic Ridge that rises above sea level, and its central volcanic plateau is erupting almost constantly.  The interior consists of a plateau characterised by sand and lava fields, mountains, and glaciers, and many glacial rivers flow to the sea through the lowlands. Iceland is warmed by the Gulf Stream and has a temperate climate, despite a high latitude just outside the Arctic Circle. Its high latitude and marine influence keep summers chilly, and most of its islands have a polar climate.
This is one of our flagship Geography trips with some stunning scenery, amazing geological features and a great experience had by all.
easyJet.com | Flight EZY8507 from London Gatwick to Reykjavik (Keflavik)
Hourly Schedule
Day 1 - Travel
0800

-

1230

Travel

Collection by coach at Morriston Comprehensive School, to go to Gatwick Airport
1230

-

1400

Travel

Flight to Iceland
1400

-

1500

Travel

Coach transfer to accomodation
1500

-

1800

Free time

Unpack, explore hotel and surrounding area
1800

-

2000

Dinner

Evening sampling local cuisine followed by a talk by a local tour guide
2000

-

2200

Free time

Time to relax, ready for a full day on Day 2
2200

Lights out

Time for sleeping ready for an early start in the morning.
Day 2 - Coach tour
0600

-

0630

Wake up

Wake up and get ready for the day ahead
0630

-

0730

Breakfast

A continental breakfast will be provided.
0730

-

0745

Coach Trip

Loading the coach and ready to depart
0745

-

1200

Tour of Iceland

A scenic tour with 5 stops to observe geological sites
1200

-

1300

Dinner

Stopping at a scenic spot for a open air packed lunch (provided)